Dunlop Tire Stickers

(1)ᅠShort Term: Peel and Stick Tire Letter Kitᅠ- Ideal for quick and easy application with durability to withstand up toᅠ1000 miles of extreme driving conditions. Short term tire decals are ideal for car shows, races and photo shoots. ᅠThis tire letter kit is a quick and affordable improvement over tire paint or tire pen products that discolor after one drive!

(2)ᅠPermanent Raised Rubber Letter Kitsᅠ- This tire letter kit provides a durable bond and quality appearance lasting the lifetime of the tire, perfect for daily drivers! ᅠThis kit is fully cleanable even after 40,000+ miles of intense driving. ᅠEach Raised Rubber Letter Kit includes a specially designedᅠtireᅠadhesive and instructions for application and removal.
ᅠ
(1)ᅠShort Term: Peel and Stick Tire Letter Kit
ᅠ
(2)ᅠPermanent Raised Rubber Letter Kits
(1)ᅠShort Term: Peel and Stick Tire Letter Kit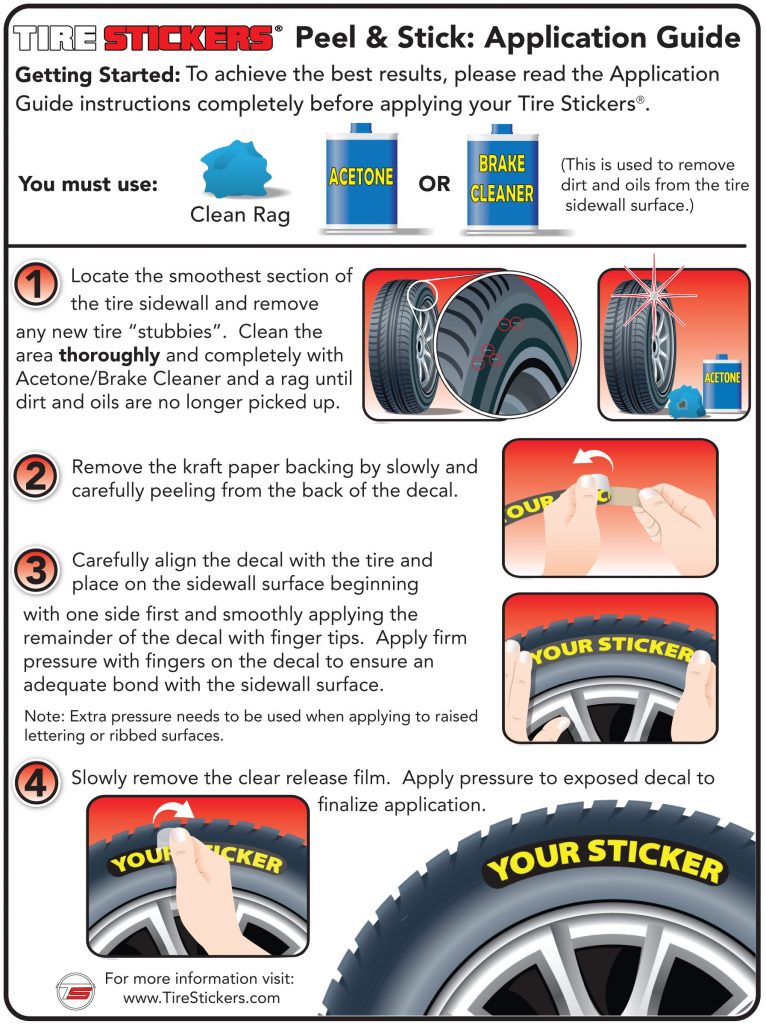 ᅠ
(2)ᅠPermanent Raised Rubber Letter Kits